Our Mission: to provide compassionate services to pets and pet parents in crisis.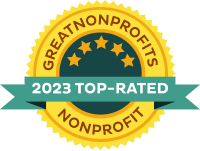 More than 33,500 pets & over 19,500 people helped since 2008

125,000+ nights of safe care provided to pets in our Temporary Care Program

Over 1 MILLION MEALS fed to hungry pets through our Pet Food Bank

Tempe PD has access to our shelter 24 hrs a day/365 days a year, so pets can always be brought to safety.
Now people don't have to choose between helping their pets and getting the help they need.
When people are facing times of crisis that jeopardize their ability to care and provide for their pets, we are here to help.
Help us find pets their forever homes!
Pets are family members. That's what drives our vision. Lost Our Home is dedicated to bridging the care gap between people who find themselves in crisis and the pets who often have no place to go during these challenging circumstances.
We are focused on finding long-term solutions and making long-lasting impact. Our mission is community-focused; our approach, unique. We envision a caring community without barriers or divides between human crisis response and pet crisis response because we recognize that what impacts people directly impacts their pets.
Lost Our Home Pet Rescue
is the only non-profit, no-kill pet rescue based in Tempe whose mission is dedicated to providing compassionate services to pets and pet parents in crisis. Whether it be foreclosure, homelessness, job loss, illness, domestic violence or any other hardship, we are there to serve pets and pet parents in the Valley who don't know where to turn. Often, we are their very last hope. For many pet owners with few resources, the only other option is surrendering their pet(s) to overcrowded shelters where they face an uncertain future, and even death. Lost our Home is committed to helping pets and people and ensuring that our pets face a different future—a certain future that's fulfilling, happy, healthy, and with a loving family.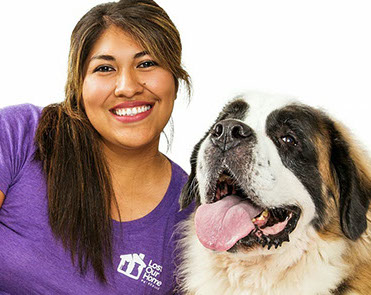 Stories of Hope
For nearly 15 years Lost Our Home has been changing the fate of pets who otherwise would have no future. Read our stories and see how in even the most dire of circumstances, there's always hope.
"When we run into situations with pets that need extra TLC, we know the team at Lost Our Home will make sure they get it. We also know they'll make sure the pets are kept safe while waiting for their owner to return, or that they will be adopted into loving new homes when needed. It's a win-win for pets and people."
Michael Pooley
Commander, Field Operations at City of Tempe Police Department

Arizona Pet Friendly License Plates
Purchase a plate and support Arizona's homeless pet population
Help battle pet homelessness by purchasing an Arizona Pet Friendly license plate today! A portion of each Pet Friendly license plate purchased is donated to the Spay and Neuter Fund which provides low or no-cost surgical sterilization for cats and dogs throughout Arizona. 
With your purchase, you help lower the homeless pet population and give all Arizona pets a chance at a happy and healthy life.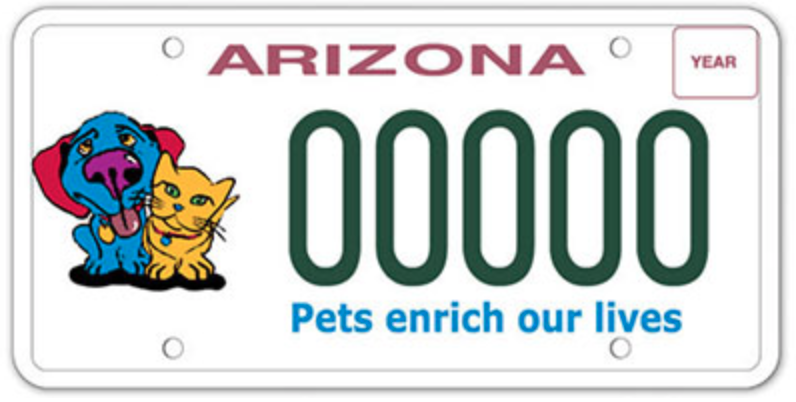 Pet Supply Donations (In-Kind Donations)
Lost Our Home Pet Rescue is always happy to accept the following items to help us care for our shelter pets, Temporary Care Pets, & to stock our Pet Food Bank:
Unopened bags and/or cans of Cat, Dog, Puppy, and Kitten Food
Kitten and/or Puppy Formula
Cat Litter
Pet Furniture/Kitty Condos
Pet Beds
Toys & Treats
Disinfecting Bleach
Towels
We do not accept:
Opened bags or cans of pet food
Sheets, pillows, mattresses
If you need help unloading your vehicle or need a donation receipt, please ring the doorbell at our front door and a member of our team can assist you. If you have any questions email community@lostourhome.org. Thank you!!
Drop off hours for off donated items at Lost Our Home are:
Monday-Friday 10:00 a.m.-5:30 p.m. (donations are accepted daily)
Lost Our Home Pet Rescue
2323 South Hardy Drive
Tempe, Arizona 85282