Support Us


Workplace Giving
Donate Through Your Employer
Giving a donation through your employer is a wonderful way to support Lost Our Home Pet Rescue. From companies that match your financial contribution dollar-for-dollar, to employers that pay Lost Our Home for the hours you volunteer, the support really adds up!
Make sure to check out the various incentives your employer offers for getting involved with Lost Our Home Pet Rescue. Use this address for any employee forms.
Lost Our Home Pet Rescue
16211 North Scottsdale Road
Suite A6A #276
Scottsdale, AZ 85254
View the Lost Our Home Pet Foundation's Non-Profit Determination (501c3) Letter of Approval
Donate Through United Way
Lost Our Home Pet Rescue is a proud partner of United Way. If you currently have your giving set-up with United Way (or would like to) designate Lost Our Home Pet Rescue as a charity of your choice.
It's easy to make a difference with automatic payroll deductions. Donations made through United Way qualify for a tax deduction as permitted by law. Please indicate "Lost Our Home Pet Foundation" on your United Way form: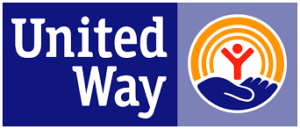 United Way Agency
Code #1956
Lost Our Home Pet Rescue
16211 North Scottsdale Road
Suite A6A #276
Scottsdale, AZ 85254