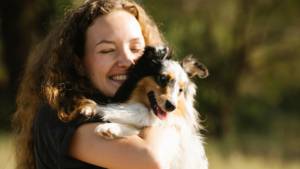 National Make a Dog's Day, celebrated on October 22nd, is a reminder of the unconditional love and joy our favorite doggos bring to our lives. It's a day to honor these loyal BFFs by making a positive impact in their world. This year, consider making a difference by adopting a furry friend from Lost Our Home or contributing to their well-being through their Amazon wish list. Let's explore how you can be a part of this wonderful celebration of canine companionship.
Adopt a Canine Companion from Lost Our Home
Adopting a dog is a life-changing decision that not only transforms your world but also saves a life. Lost Our Home is dedicated to providing shelter, love, and care to pets in need. By adopting a dog from their rescue, you're giving a dog a second chance at a loving home and experiencing the joy that only a furry friend can bring.
Why Adopting Makes a Difference:
Change a Life: By adopting a dog, you're giving them a chance to experience love, comfort, and the happiness of a forever home.
Unconditional Love: Dogs are known for their unwavering loyalty and affection. They become more than pets – they become family.
Support a Cause: By adopting from Lost Our Home, you're supporting our mission to rescue and rehome pets in need, creating a positive ripple effect in the animal community.
Shop our Amazon Wish List and Spread Joy
If adopting a dog isn't feasible at the moment, there are still meaningful ways to make a dog's day. Our Amazon wish list is updated weekly and is filled with items that can enhance the lives of our canine residents. By shopping the wish list, you can send treats, toys, and supplies that bring comfort and happiness to these deserving dogs while they wait for forever families.
How Shopping the Wish List Helps:
Provide Comfort: Items like treats and toys offer comfort and a sense of security to shelter dogs.
Supporting the Cause: Your contributions directly benefit our efforts to improve the lives of the dogs in our care.
Spread the Word
Whether you're adopting a dog or shopping our Amazon wish list, don't hesitate to spread the word. Encourage your friends, family, and social media followers to join in the celebration of National Make a Dog's Day by making a positive impact on the lives of our canine companions.
National Make a Dog's Day is a wonderful opportunity to show gratitude for the love and joy our furry friends bring into our lives. By adopting a dog from Lost Our Home or shopping our wish list, you're contributing to the well-being and happiness of dogs in need. Let's make this day a special one for both the dogs awaiting forever homes and the ones who've found their place in our hearts.
To find a sweet doggo to add to your life, visit: https://www.lostourhome.org/adopt-a-pet/adopt-a-dog
To shop our Amazon Wish List, visit: https://www.amazon.com/hz/wishlist/ls/38UXRODRV6K9M