LOH Community Partner: La Gattara Cat Lounge
Yoga, comedy night, book club or enjoy coloring in a quiet space WITH adoptable cats?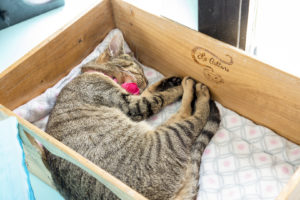 Um, yes please! La Gattara, not only offers these kinds of programs, but they are also one of Lost Our Home's Community Partners.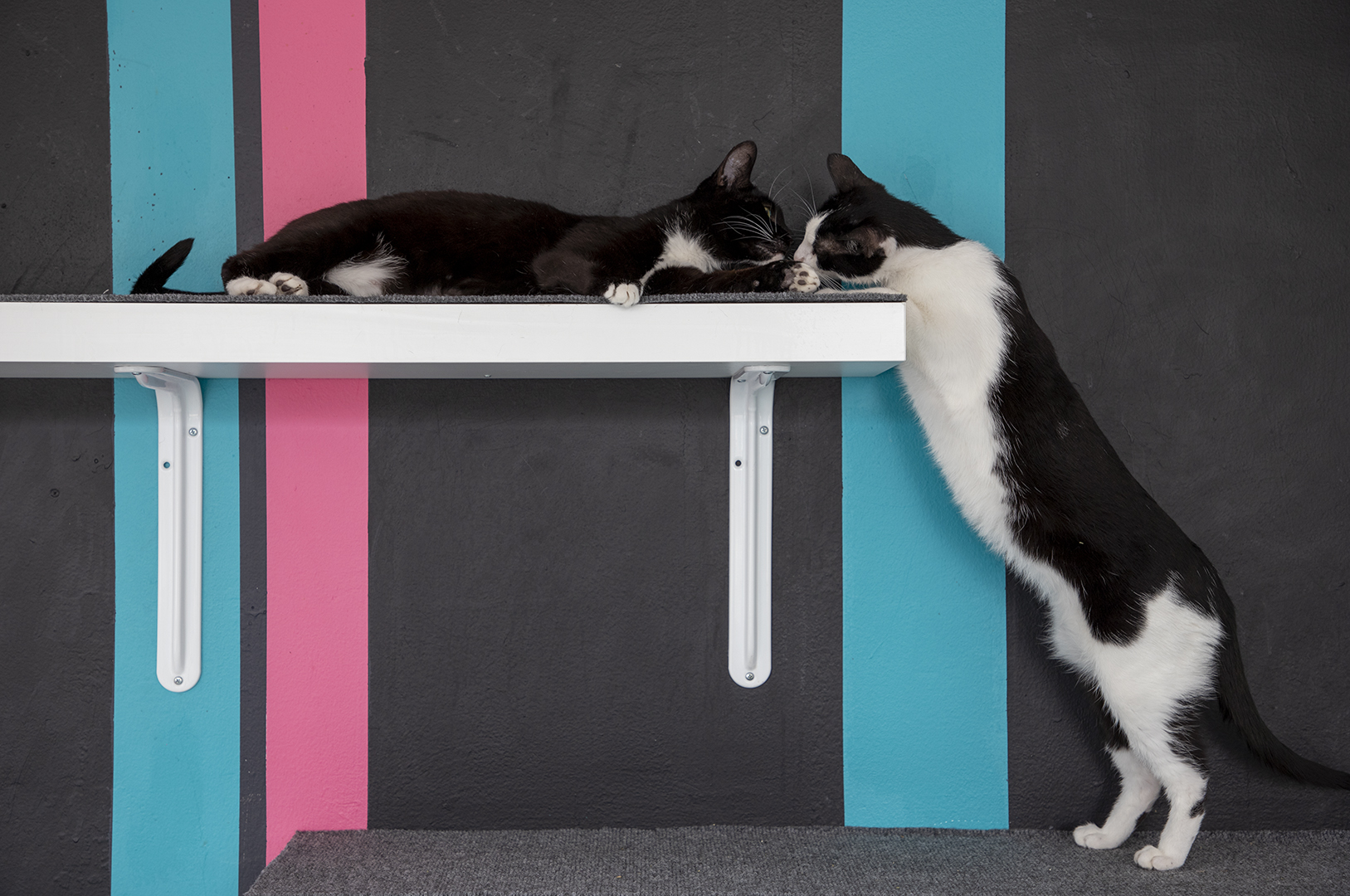 While Lost Our Home is under construction for our remodel, we are operating with the help of our community partners. We would not be able to expand our services without our donors, volunteers, foster families and our community partners. As we go through the summer, we will be highlighting different organizations & services we offer with our partners.
If you haven't heard of La Gattara Cat Lounge yet, you'll be glad you found your way to this unique place.

La Gattara Cat Lounge & Boutique
La Gattara Cat Lounge, or The Cat Cafe as it is sometimes called, is a relaxing place to hang out with some cool cats, play cards, cats, listen to music, cats, use free wifi, cats, read books, cats, play a board game, cats, paint a cat, cats, and yoga with cats! Did I mention hang out with cats?
Melissa Pruitt's Inspiration
Melissa Pruitt's inspiration to take action came from Adam Myatt and Anne Dunn, the owners of Cat Town, the United States' very first cat café in Oakland. After paying a visit, Melissa immediately knew that this is what she wanted to do. She loved the idea that cats can get out of the stressful environment of a shelter, and into a safe place where they can roam free, relax, and receive healthy attention.
Cat cafes originated in Taiwan, with the first cafe opening in 1998. Japan quickly picked up the concept as well due to their small living conditions. The trend spread throughout Asia and Europe and eventually made its way to the U.S. and into our hearts.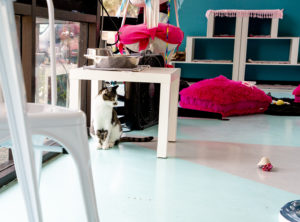 Adoptables
Lost Our Home has adoptable cats there every day. But listen! This is important! If you want to adopt a cat with Lost Our Home, fill out an application FIRST or you will be charged an entrance fee to go into The Cat Cafe.
For all of our adoptable pets, click here (cats and dogs). If you find an animal you are interested in, simply fill out an application and call our office at (602) 445-7387 to set up an appointment to see the pet you are interested in. You may just end up joining us for a free visit to the Cat Lounge.