Support Us


Home at Last Campaign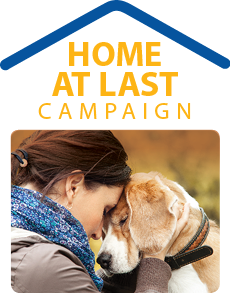 Please join us in the Home At Last Campaign.
Lost Our Home invites you to support the Home at Last Campaign through leadership and financial gifts that will enable us to continue our mission of providing compassionate services to people and pets in crisis. Will you join us in this effort?
Lost Our Home is a unique and valuable member of the greater Phoenix social services community. We are the only organization dedicated to helping both people and pets in life crisis situations of any kind. Reliable housing for our operations is critical to our ability to deliver our services and safely shelter pets.
Help Us Stay Where We Are and Make this Our Permanent Home!
Unfortunately, housing insecurity is nothing new for us. In 2012, the building we were leasing was sold and the new landlord opted not to renew our lease. Given just a few short months to vacate and find a new home, we faced a difficult task being that we were both a commercial business and an animal shelter-housing so many pets that had already lost their homes. The difficulties in searching for a new location were both the prohibitive guidelines an animal shelter must legally abide by and our own personal requirements to ensure an ideal environment that promotes the happiness and comfort of our pets. From restrictive zoning laws for animals to our need for a large play yard and adaptations to standard buildings such as drainage, sound barriers, and ventilation, we had our work cut out for us.
After an extensive search, we found the location where we reside now. Centrally located in Tempe, our current site met these extensive needs and we have been thriving here since 2013. In signing the lease back then, we proactively took steps to preserve the stability of our housing by negotiating an option to purchase the building at an agreed upon price at the end of the lease term. Now, as we near the end of our lease, we must choose to exercise this purchasing right or risk housing instability and look for a new site.
"Given our investments into the current property, its central location to our volunteers, and the ever-increasing rate of commercial rents, our choice is clear. We choose to seize the opportunity to secure a lasting home of our own and have launched the Home at Last Campaign to help realize this mission."
– Jodi Polanski