Special events at Lost Our Home Pet Rescue
---
Play for Paws 50/50 Raffle 
Don't miss your chance to win!
Through May 5th, we invite you to purchase raffle tickets for your chance to win 50 percent of the total jack-pawt while the other 50 percent will go directly towards helping rescue pets! Your ticket can be a winner for you AND pets in our community!
Lost Our Home promotes the humane care and protection of dogs and cats. Your support enables a best-in-class animal shelter, as well as community programs that support pet owners.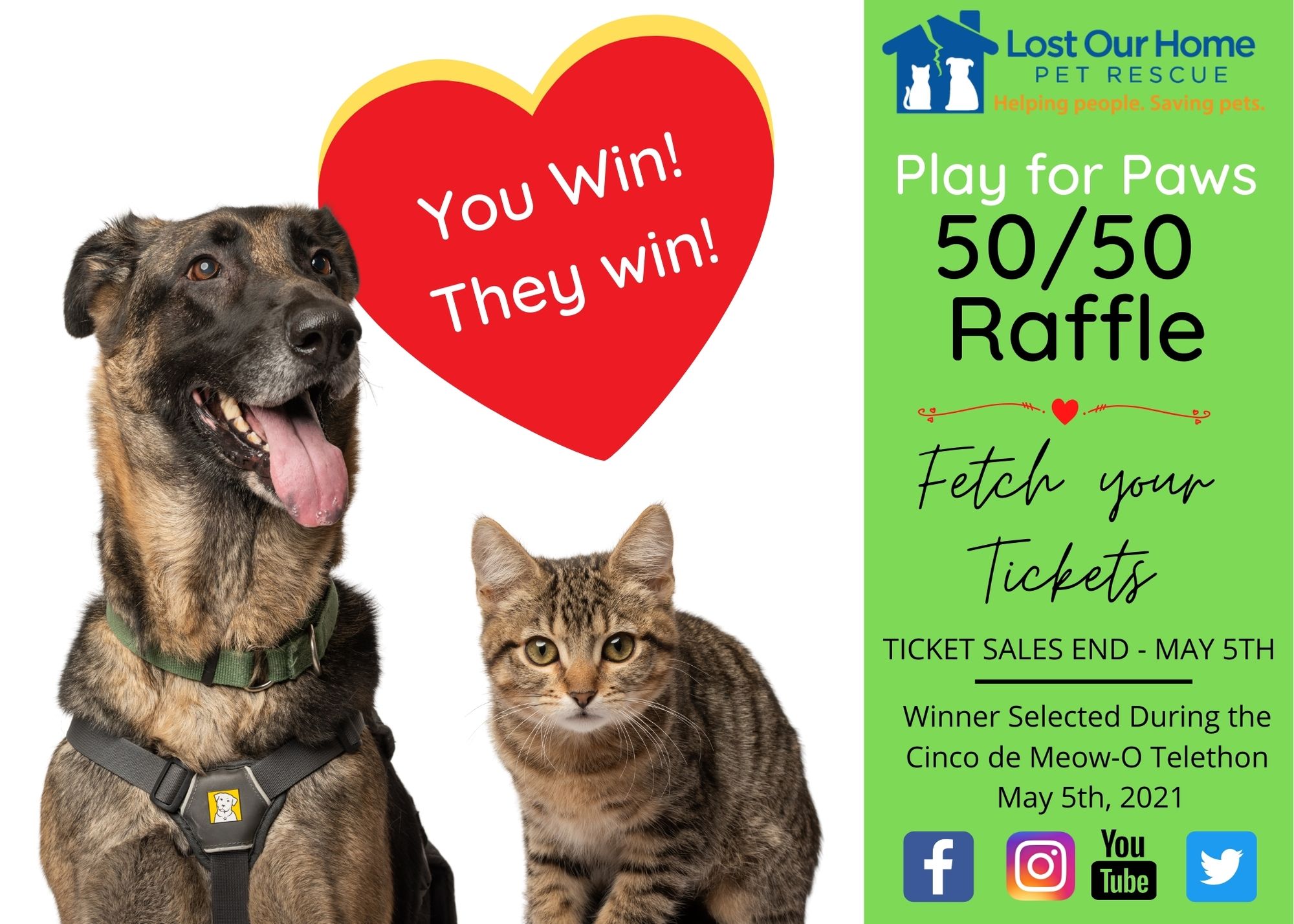 Tickets are:
10 for $10
50 for $20
150 for $40
500 for $100
(Official Rules can be viewed on this page for more details.)
Tickets will be available now through May 5th.
The winner will be announced during our 2nd Annual Cinco de Meow Telethon! (winner will also be contacted via email).
---
Cinco de Meow-O Yappy Hour Telethon 
You're invited!
Join us on May 5th as we celebrate our very own Cinco de Meow-O Yappy Hour with a special telethon! This Facebook live fundraiser will feature two hours of fun pet videos and frivolity! Watch a Police K-9 dog demonstration, learn how to make the best guacamole, find out all the ways to train a dog or cat, and so much more! 
Follow the fun here at 5:00 pm on May 5th –> https://www.facebook.com/events/459025515145120